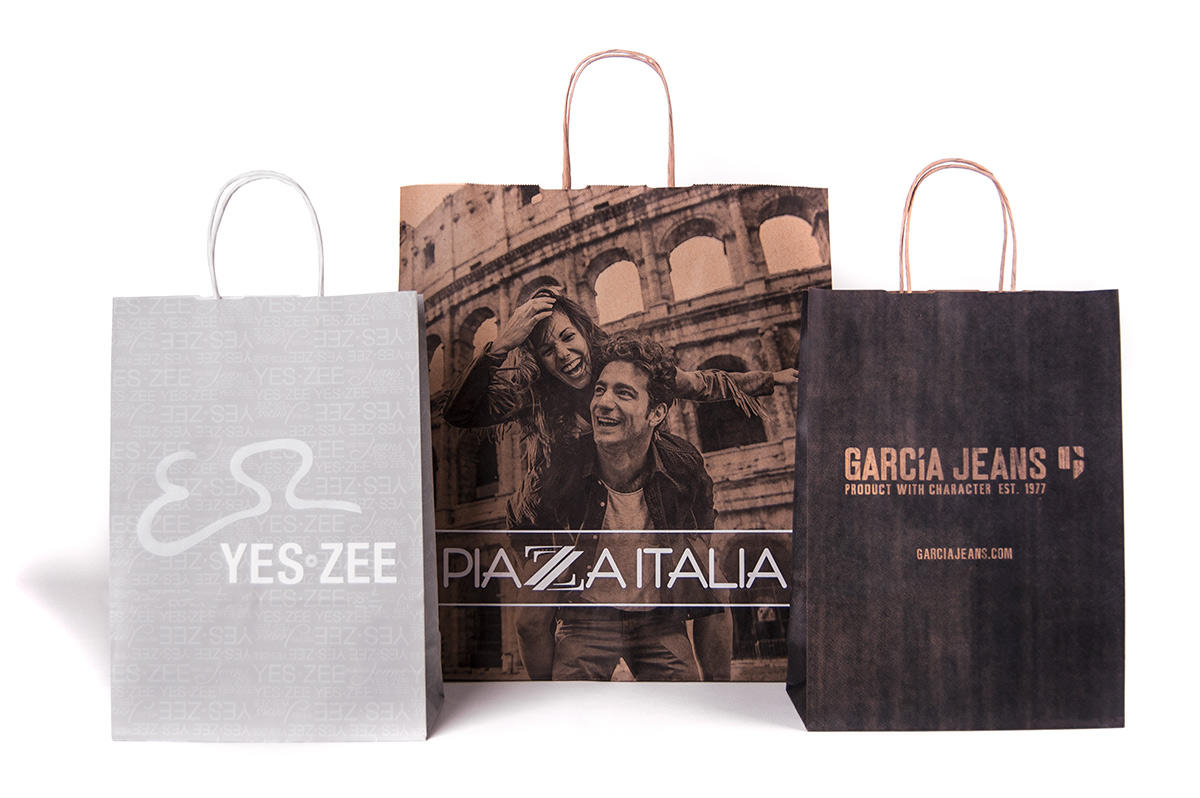 The Shopping bag
that loves and highlights your brand
Volley is the comfortable and resistant carrier bag finished with twisted paper handles, which distinguishes itself from other bags thanks to its value for money. For this reason, it has a production capacity of over 600.000 pieces a day.
There is a wide variety of finishing touches and accessories available: a specific format for bottle carrier bags, special varnishes, UV varnishes, lamination as well as unique handles.
Volley is the paper bag made especially for people who want to give a personalised product, as a symbol of the quality of the brand which it represents.

Width ranging from 15cm to 54 cm in 24 standard sizes.
6 types of paper available to use.
Flexo printing available in up to 8 colours.
Use MyClickBag to create
your personalised Shopping Bag

Start now!