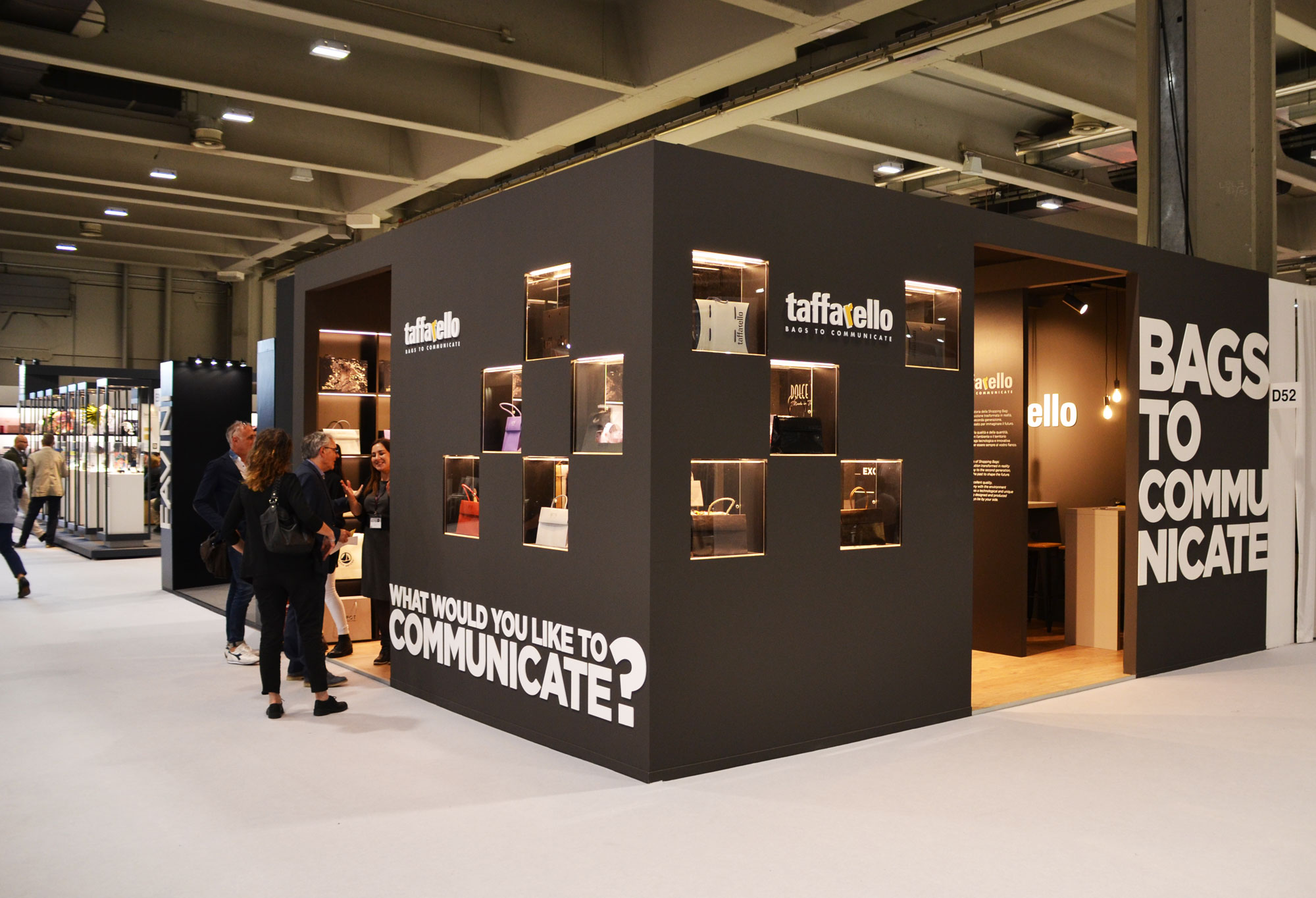 Tomorrow's shopping bags at the Packaging Première
For the second consecutive year we took part in the Packaging Première, the main expo in our sector, presenting our new line of handmade shopping bags: Dolce Vita.
It was an important experience for us: Taffarello has always been an international point of reference for the automatic production of paper bags. In this sector we can proudly say that we have reached excellent levels of production with e.bags and Prontivia.
Launching a new line of handmade shopping bags, meant that we needed to sustain our high quality standards which set us apart from the competition and develop innovative products.
This year, we can confirm that we reached our goal.
Our product line Dolce Vita has allowed us to produce shopping bags which reflect and interpret the style and visions of our client's brands.
This year at the expo in Milan, we decided to exceed expectations and present not only our classic portfolio and created products but also our predictions for the shopping bag for the future.
The prototypes of Dolce Vita include technical and creative solutions never seen before on the market.
Shopping Bag products which want to inspire and give the client a starting point for their creations, in order to have a finished product able to represent our their brands.
For this reason, we decided to dedicate our Stand to the slogan that represents us the most: Bags to communicate.
The shopping bags that we produce at Taffarello are made to communicate our client's brands and values.
Its communication potentials are infinite and their impact is strong, but we will talk about this later on, the most important this is that they are always Bags to Communicate.