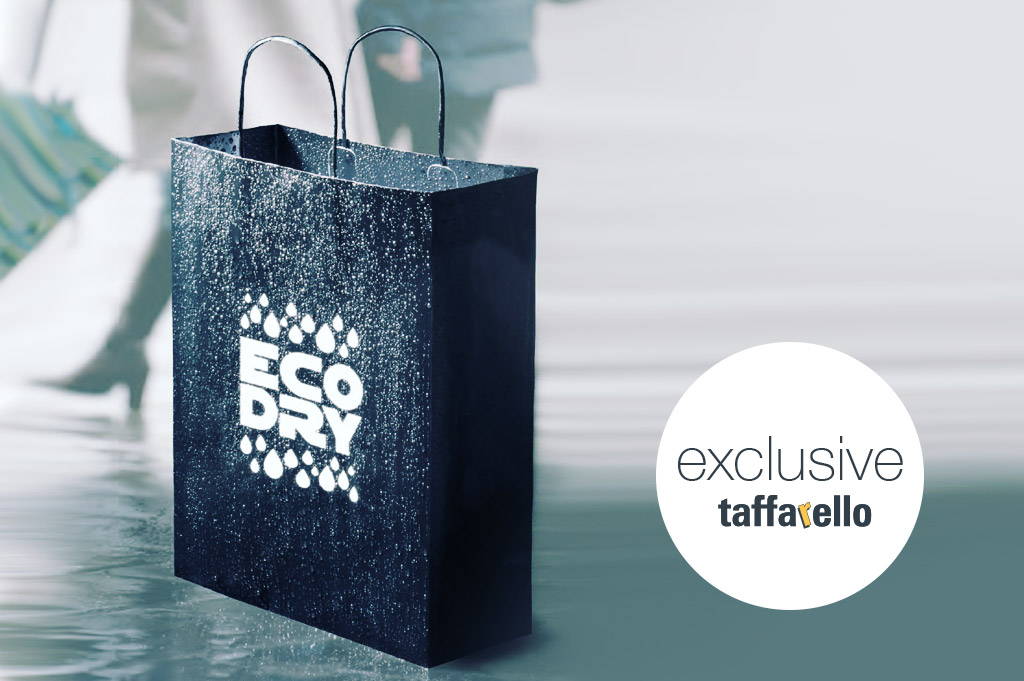 Ecodry Treatment
An exclusive of Taffarello, a small revolution…
EcoDry is probably the most innovative product that we have created in the last few months.
From a long research of materials and applications, which interested the technical department, and the office of development we have created a treatment able to ameliorate the characteristics of the material.
Protects the material from scratched and creasing.
It makes the paper resistant to humidity.
It is also available with 3 different finishing touches.
The EcoDry treatment offers the protection equal to the lamination but without the use of plastic and at a significantly lower price.
The EcoDry treatment can be applied to all types of paper:
Coated and ribbed paper: very good result
Kraft and recycled paper: good result
The glossy version of EcoDry treatment makes the paper shiny (mainly the coated ones) and protects the surface from scratches, usury, and creases.
The most surprising effect is the paper getting resistant to the humidity. Raindrops can be easily removed keeping the paper resistance. For this reason can be considered as an alternative to the gloss lamination. The Gloss EcoDry treatment can be used over all the papers, printed flexo. The best outcome is over coated papers.
The matt touch of the treatment, above offering all the advantages of EcoDry, makes the surface elegantly satin
The outcome can be compared to a matt lamination but at the price level of a varnish.
In general the EcoDry Treatment is more visible on coated papers because the surface is glossy and less absorbent than the uncoated papers, so the EcoDry effect is amplified by the substrate.
All the EcoDry protection and waterproof effect with a new silky touch.
The Soft EcoDry Treatment can be used on the whole surface or just to highline some areas.
Over coated papers you can create amazing effects leaving some smooth parts and offering a soft feeling on different areas of the print.